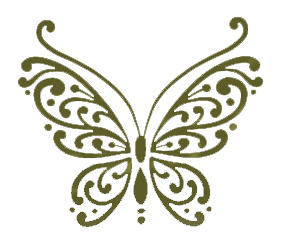 Poetry on Life
— by kristen d'angelo —
 New perspectives come to light on the wings of self reflection ~K. D'Angelo
Jacaranda Butterflies (A poem for Elena) Tealed irises like snowflakes fall As mirrored gaze upon sea wall From fathoms of deep pearls rise Star & conch under dawned skies Amber gold waves meld optic blue Til' springs of sage dot the hue Shores to verdant sands of...
Softy my fingertips Caress your skin There is no beginning No end Grace holds us in Timeless bliss Truth is our breath Joy our kiss Resting in the divinity Of your eyes Love is shared Angels dance As Heaven sighs ~K. D'Angelo
Stars have A secret 'bout the slivered moon   Though he may appear Silent & lone A patron sings his tune   Behind the Crescent grimace Twinklers do know   The sunny spring Of life Circled & Aglow ~K. D'Angelo
The Fairy's Realm Twilight reflections amongst the trees Tiny winged curiosities Performers in a dance of creation Existing just beyond our imagination Amid enchanted forests they hide Within mystical gardens are spied Unicorns & mermaids are friends Who gather...
 How can I not enthuse life, as long as the sun rises, another flower to enjoy, butterflies flutter by, a hand to hold, another moon to smile back at... ~K. D'Angelo  
When infinite are the Creator's hues, to paint black & white is to paint to few... ~K. D'Angelo
To all the little dreamers who keep magic alive… Dancing Along with Me Flowers, Swings, Butterfly Wings Innocence A-flight, Pink Delight Princess Glitter, Fairy Flitter Ribbons, Braids, Gentle Maids Sunshiny Kind, Hearts I find Magic, Dreams & Wishes, Rainbow...
I believe pure Love shared between two souls is like a glimmer of light dancing on water, an illusionary reflection of the beauty of the Source. Could it be that God delights in this manifestation and takes joy in true a celebration of His grace? Alight as a lover's...
As star to shell And shell to sand Time is an illusion Waves disband ~K. D'Angelo
Sun is ransomed By scaled shadow A brave knight must Victor battle Whit & strength do Bring beast down Three bright diamonds Now jewel crown When gray blaze again Rears its head With Love as they weapon Slay the dragon dead!
Gems of Divinity Cherish a Citrine Sunrise Delight in Sapphire Skies Journey Forests of Deep Jade Watch Amber Leaves Cascade Glimpse Sweet Violets in Amethyst Behold Tourmaline as Rainbow Mist Explore Jasper's Wooded Maze Spot Emerald's in a Leopard's Gaze Sail Oceans...
The sun does not ask the moon Nor the flowers the butterfly Trees play with wind Clouds decorate the sky ... Thunder chants a ballad Lightening casts a show Water bathes the land Rays create a bow ... Gravity turns a tide Stars glimmer sand A soul reaches out Another...